Regular price
Sale price
$39.99 USD
Unit price
per
Sale
Sold out
This is THE Original FlipFold- The Ultimate Folding Tool. Easy to use, cuts your folding time in half, increases productivity, and gives you uniform fold presentation everytime. Great for retailers, manufacturers, screen printers, embroiderers and for your own personal use! FlipFold's unique patented design features a series of ventilated panels that reduce static cling and "pull back" effect. The panels increase folding speed and assure a crisp, flat, uniform fold. Proudly made in the USA.
FlipFold is created from a high impact plastic.

The 4 panels are joined by specially designed living hinges that have undergone rigorous testing to insure longevity.

Features 5 bumpers, 4 with rubber cushions that allow for easy handling and non-skid performance on counter tops, washers, or any surface you choose to fold on.

Junior FlipFold folds shirts to a perfect 7"x10" rectangle.

Junior FlipFold dimensions: Open 23" x 19", Closed 7.5" x 19".
Share
Instructions

Shirt Folding Tips & Advice:
When flipping and folding, move the boards quickly and firmly - this allows for a flat, neat fold, getting all the air out.
Sweatshirts are bulky, so make your last fold by hand. If your sweatshirt is hooded, fold hood in and even with the edge of the board.
For tops with chest monogram or pocket detail, remember to offset your shirt on center panel D featuring your design.

View full instructions:
https://cdn.shopify.com/s/files/1/0746/1820/8540/files/FlipFold_Inst
View full details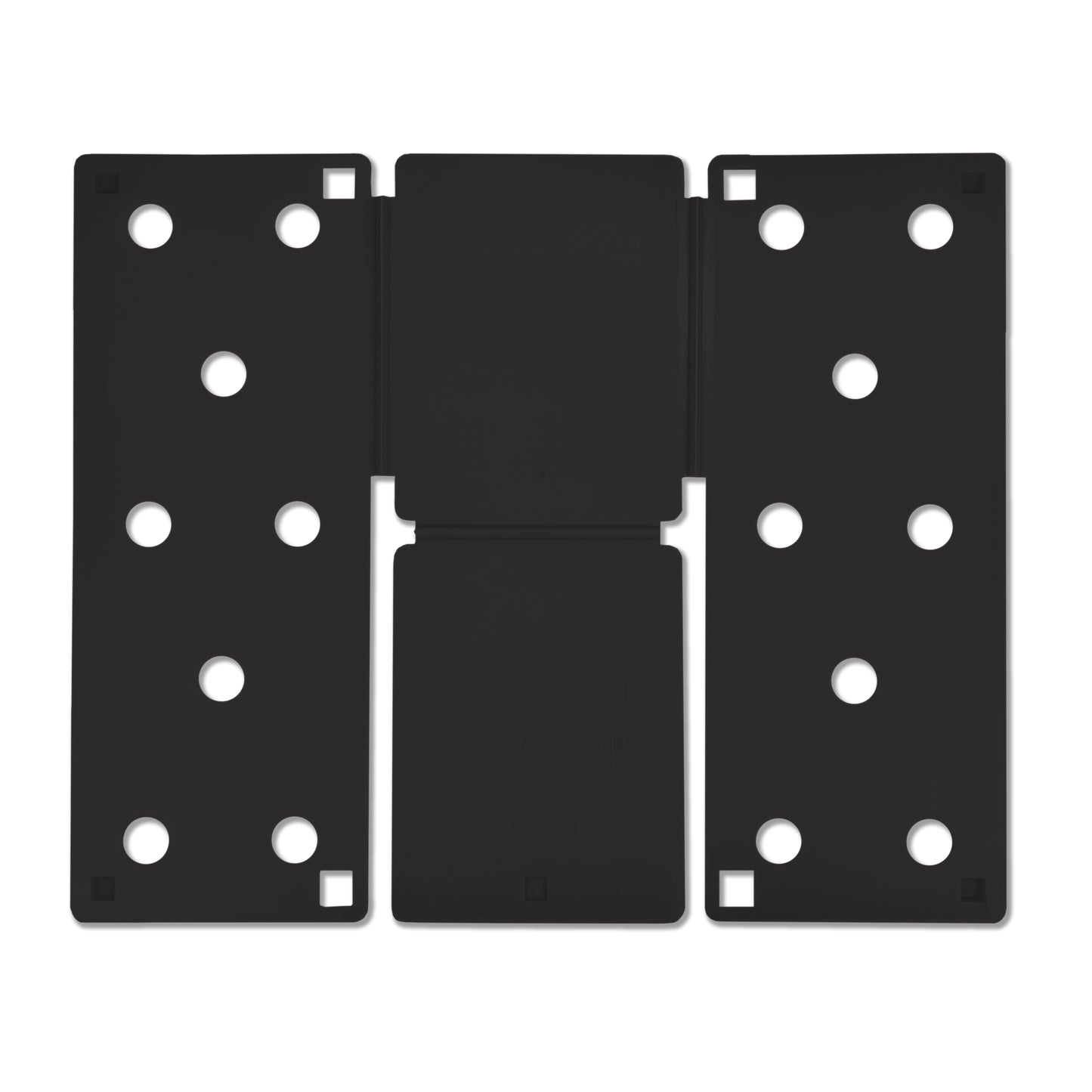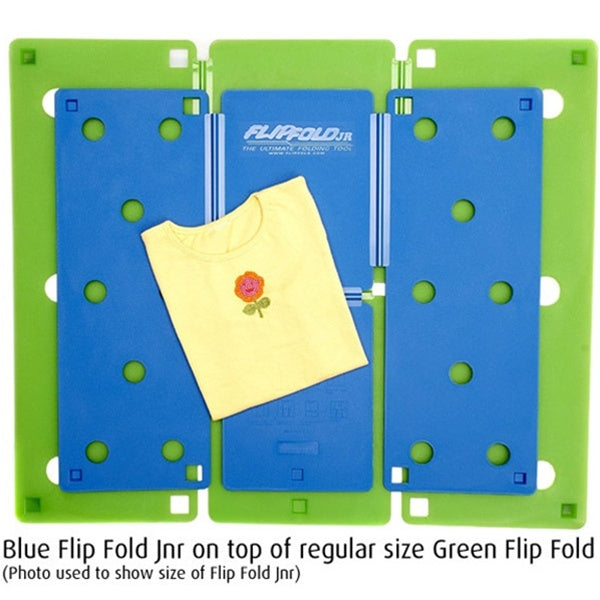 FlipFold Shirt & Laundry Folder- Junior
Flip fold is the absolute perfect
Flip fold is the absolute perfect piece of equipment when you are folding laundry. I have bought three flip folds and they are great all the laundry is folded the same size it's neat and effortless to use. I gifted flip folds to my adult children bc it makes folding easy.
Great Product!
This is my second purchase of this product. I run a very busy screen printing business and some orders have to be folded. We couldn't live without the FlipFold Junior.
Great Product. Great Service
As a retail t-shirt shop, we are constantly folding. We bought these to replace older flip folds that lasted over 10 years folding hundreds of shirts a day. Ordered online and had the product at our place in only 3 days.