Regular price
Sale price
$39.99 USD
Unit price
per
Sale
Sold out
This is THE Original FlipFold- The Ultimate Folding Tool. Easy to use, cuts your folding time in half, increases productivity, and gives you uniform fold presentation everytime. Great for retailers, manufacturers, screen printers, embroiderers and for your own personal use! FlipFold's unique patented design features a series of ventilated panels that reduce static cling and "pull back" effect. The panels increase folding speed and assure a crisp, flat, uniform fold. Proudly made in the USA.
FlipFold is created from a high impact plastic.

The 4 panels are joined by specially designed living hinges that have undergone rigorous testing to insure longevity.

Features 5 bumpers, 4 with rubber cushions that allow for easy handling and non-skid performance on counter tops, washers, or any surface you choose to fold on.

Adult FlipFold folds shirts to a perfect 9" x 12" rectangle.

Adult FlipFold dimensions: Open 24" x 27", Closed 9.5" x 24".
Share
Instructions

Shirt Folding Tips & Advice:
When flipping and folding, move the boards quickly and firmly - this allows for a flat, neat fold, getting all the air out.
Sweatshirts are bulky, so make your last fold by hand. If your sweatshirt is hooded, fold hood in and even with the edge of the board.
For tops with chest monogram or pocket detail, remember to offset your shirt on center panel D featuring your design.

View full instructions:
https://cdn.shopify.com/s/files/1/0746/1820/8540/files/FlipFold_Inst
View full details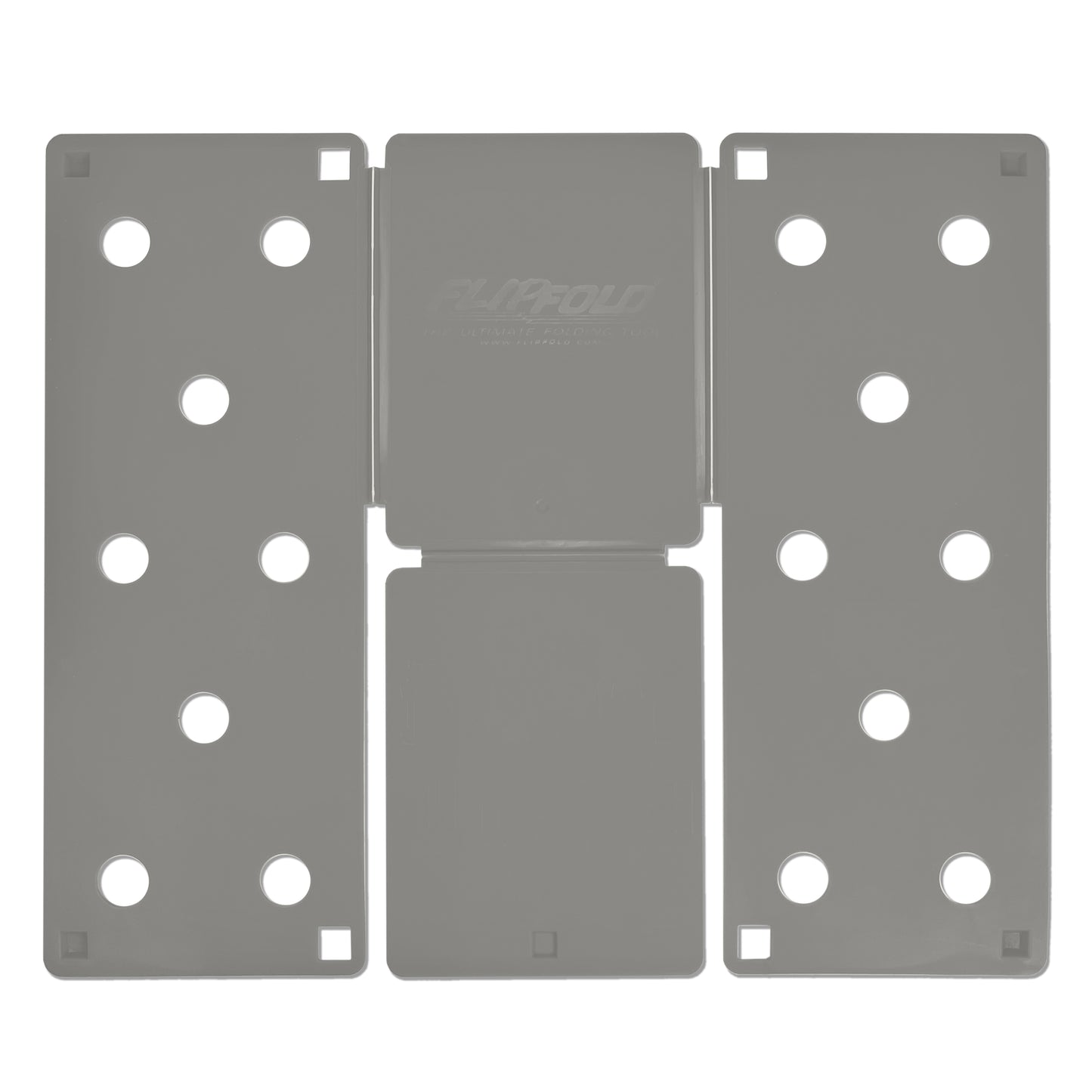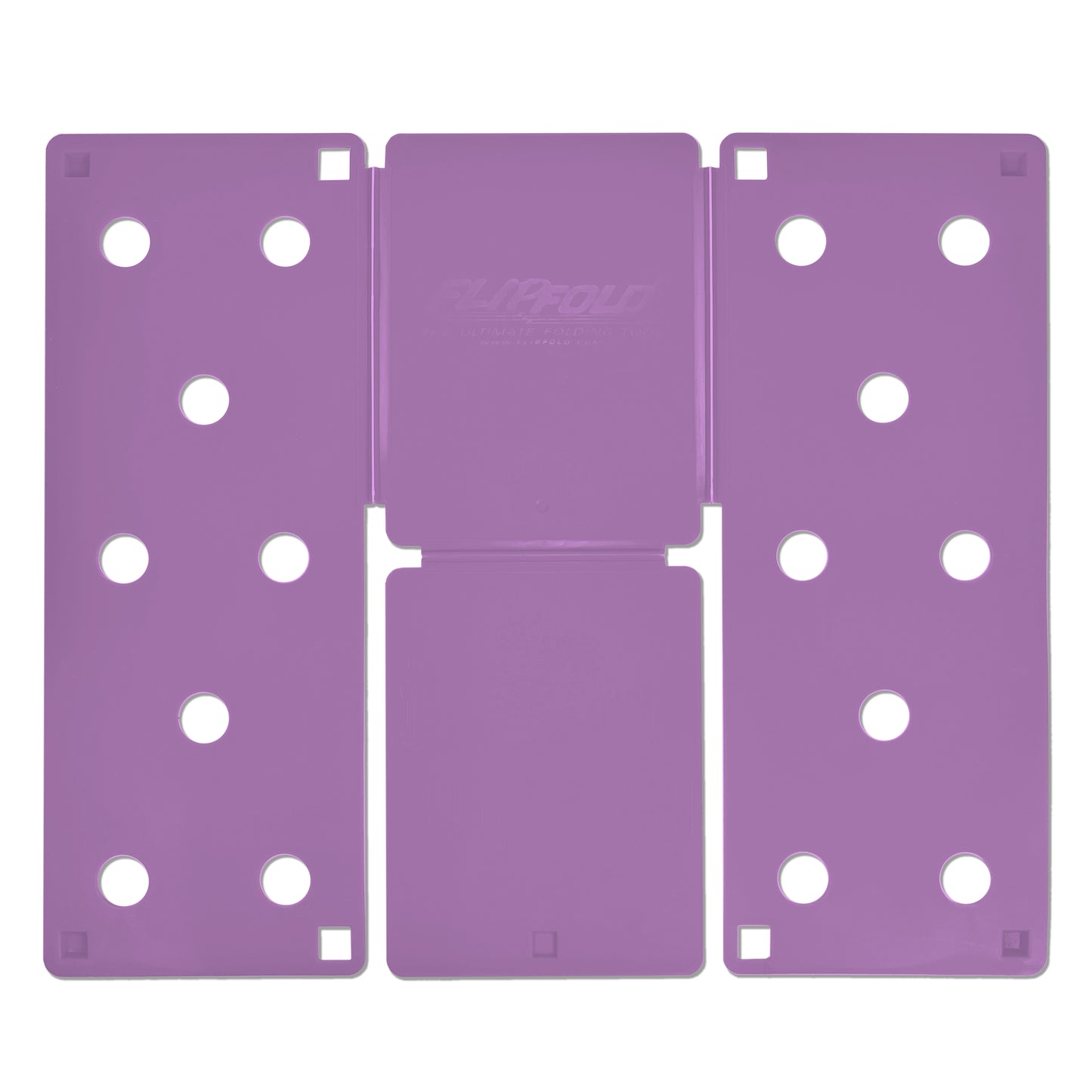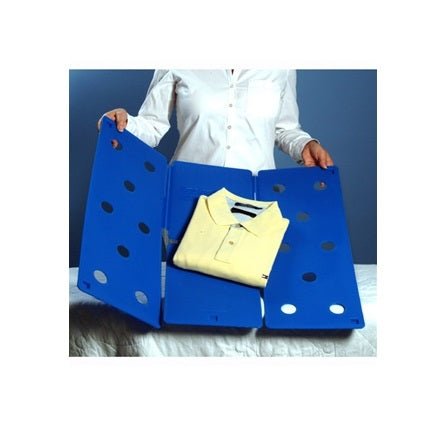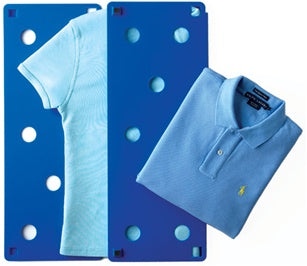 folding clothes
it is what I ORDERED and wanted we had the old FlipFold for about 20 years it worked great until it came apart at the folding section!!!
The Perfect Item
These are Awesome!! They are so easy to use and folds shirts to the Perfect size. They actually made more room in my drawers because the shirts are folded better then I did without this. I highly recommend this product to anyone who really needs help and doesn't like folding shirts. This will help you out and it becomes fun to do. Thank You
Flipfold Adult
O.K. we laughed and thought it was quirky when we say it on Big Bang Theory, and my husband said oh we've got to get one of those. In fact now that we have it, we love it. It is a great space saver and makes packing for a vacation so much easier because everything is so uniform in size.
love it love it love it !!
i love my flipfold. And it was just PERFECT that there was a website offer to get two for a reduced price!!!
great product!
FlipFold
I am very pleased with my FlipFold. It was delivered in a timely fashion and has been quite easy to use! Thank you for a quality product.